Established Within The Industry
Spraytech Systems – Your Premium Spray Nozzle Supplier
Your first choice for quality spraying systems and equipment
If you are looking for a premium supplier of industrial spray nozzles, we supply a wide range of nozzles for just about any industry application. Contact us today for spray nozzle supplies.
Established in our trade for more than two decades, we take pride in the quality of the equipment we provide. Our team can assist you in making a quality investment when you purchase spray nozzles for the design, build and maintenance of your spray nozzle systems
Spray Nozzle Applications
Spraytech Systems' industrial nozzles are primarily supplied in stainless steel. Brass, plastic, hardened steel, ceramic and sapphire are also available. If your application requires an alternative material, we are happy to assist.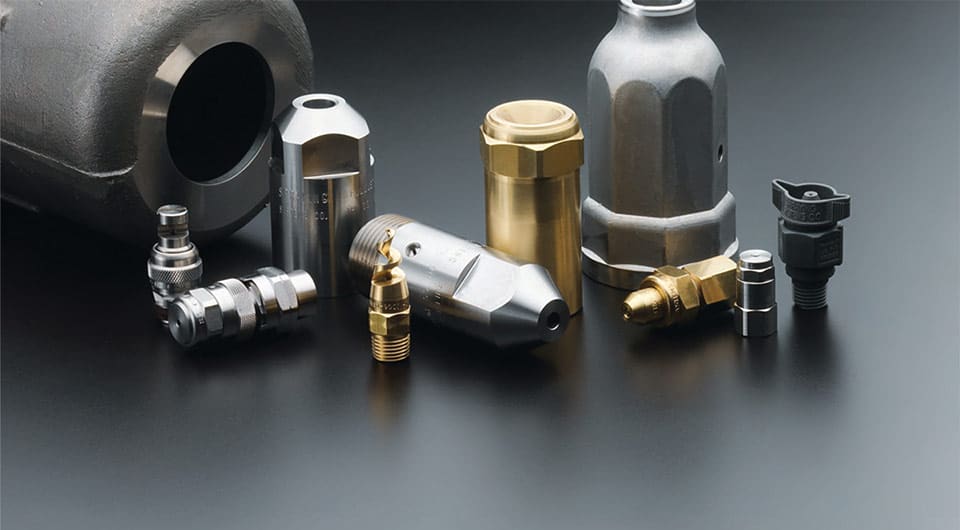 At Spraytech, we have our own range of quality nozzles. We are also the exclusive Australia/Pacific distributor of Euspray products. Euspray is a world leader in the design and manufacture of quality spray nozzles, filters and accessories used in the manufacturing and processing industries throughout the world.
Testimonials
Our company approached Spraytech Systems with an application that was quite unusual compared to the intended use for their range of products. Spraytech Systems went above and beyond to provide strong technological and practical knowledge to better inform and improve our specific application. From the description of technologies and individual products right through to purchasing, the interactions have been terrific.
Testimonials
One of the most professional and helpful businesses I've dealt with in many years, nice people